Sutton-in-Ashfield
Sutton-in-Ashfield is situated at the western edge of Sherwood Forest on an area of high ground close to the Nottinghamshire Derbyshire border.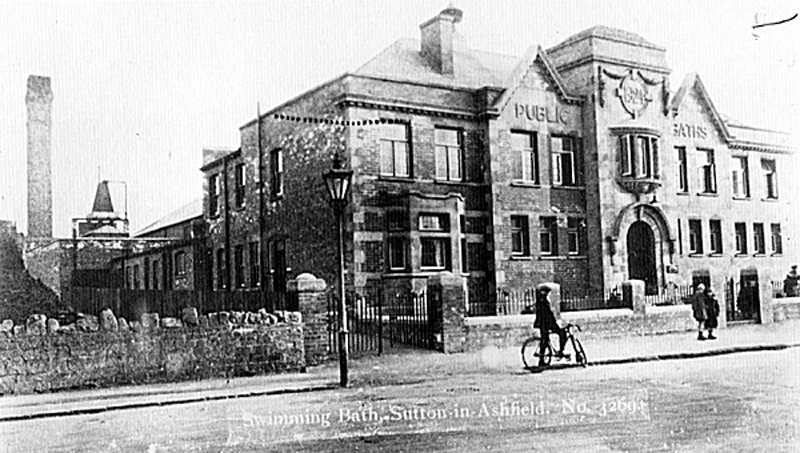 County: Nottinghamshire
Population (2001): 42,931
Its Anglo Saxon place name of 'Sutton' (meaning 'south estate') as recorded in the Domesday Book was extended at a later date to include 'in Ashfield' (meaning 'in the open land where the ash trees grow') to distinguish it from other places named Sutton.  By the end of the thirteenth century the town had a population of around 400.
Sutton in Ashfield's close proximity to the home of the knitting frame (Calverton) meant that its inhabitants soon took up framework knitting.  Prior to the Restoration, Anne, widow of Thomas Clay (d. 1647), operated a frame in her farmhouse.  Anne's son William Clay, and in turn his sons John and Samuel, all became framework knitters and farmers.  William Clay's daughter married Samuel Unwin and their son Samuel went on to become a merchant hosier in about 1740.  The family used their wealth to build a silk reeling mill and Sutton Old Hall.  Many of the Hall's rooms were later described as being used to provide warehouse accommodation for the hosiery industry.  In 1771 the Unwin family described themselves as hosiers, dyers, bleachers, throwsters and trimmers.
In the early nineteenth century 'bagmen' became common in the Sutton area.  These entrepreneurial middlemen supplied yarn to framework knitters and sold finished goods at cut-price rates to Nottingham hosiers.  Cheap stockings known as 'dandy hose' were produced as straight tubes without any fashioning.
By 1845 traditional fully-fashioned frames had gone out of use in the town and 2,000 wide frames had replaced them.  The network of framework knitters at this time was supported by 48 bagmen, some of who supplied goods to companies such as I. & R. Morley and Heard & Hurst in Nottingham.  Morleys links with Sutton in Ashfield were strengthened when it opened a factory in the town in 1887.
A later Sutton in Ashfield company to achieve success in the knitting industry was Pretty Polly.  During the 1960s the company invested in new Italian circular knitting machines and started to produce large quantities of seamless stockings.  'Pretty Polly' established itself as a leading brand name in the industry.