Ruddington
Excavations close to Ruddington have revealed evidence of Bronze Age occupation in the area (c.1500 BC).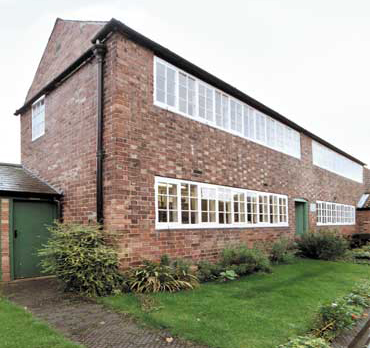 County: Nottinghamshire
Population (2001): 6,441
Later Iron Age and Roman remains, including a villa, have also been uncovered.  The Ruddington placename, meaning 'the estate of the people of Rudda', emerged with the arrival of Anglo Saxon settlers around 550.
By the time of the Domesday Book, Ruddington's population had reached around 250 people.  Over the next five centuries this figure remained stable and slowly increased to 320 by 1,600.  Agriculture played an important part in village life and villagers farmed Ruddington's open fields (Micklebarrow Field, Mill Field, Collicross Field and Thornditch Field).  The open field lands were enclosed in 1767 and land in the village's fields was reallocated amongst the inhabitants.
Ruddington's association with the knitting industry had already started by the time of the Luddite riots.  Felkin recorded that fourteen stocking frames were smashed in the village during protests.  The industry attracted new inhabitants and the population grew from 868 to 2,500 during the nineteenth century.  New houses and frameshops were built to provide accommodation and workspace for framework knitters and their families.  These included the site occupied today by Ruddington Framework Knitters Museum.  The 1851 census recorded that half of the heads of households in the village were involved in the knitting industry.
Framework knitting in the village went into decline towards the end of the nineteenth century as steam-powered machines in large factories provided overwhelming competition.  A few small factories opened in Ruddington to make use of the labour available in the village.  The Great Central Railway opened a station in the village in 1899 and provided improved links with Leicester and Nottingham.
Ruddington expanded between the wars as new housing estates were built at the edge of the village.  The Ordnance Supply and Disposal Depot opened at the start of World War II and occupied a large area on the outskirts of the village.  The depot closed in the 1980s and the site reopened in 1993 as Rushcliffe Country Park.
Ruddington Frameshop
This frameshop at Ruddington Framework Knitters Museum incorporates two long rows of windows. The windows provided light to framework knitters operating their frames.