The Foundation of the Knitting Industry
During the early seventeenth century, knitting frames remained an expensive investment and few were built. Even in the 1660s, frames could cost as much as £20 to £30 each, more than a worker's yearly wage.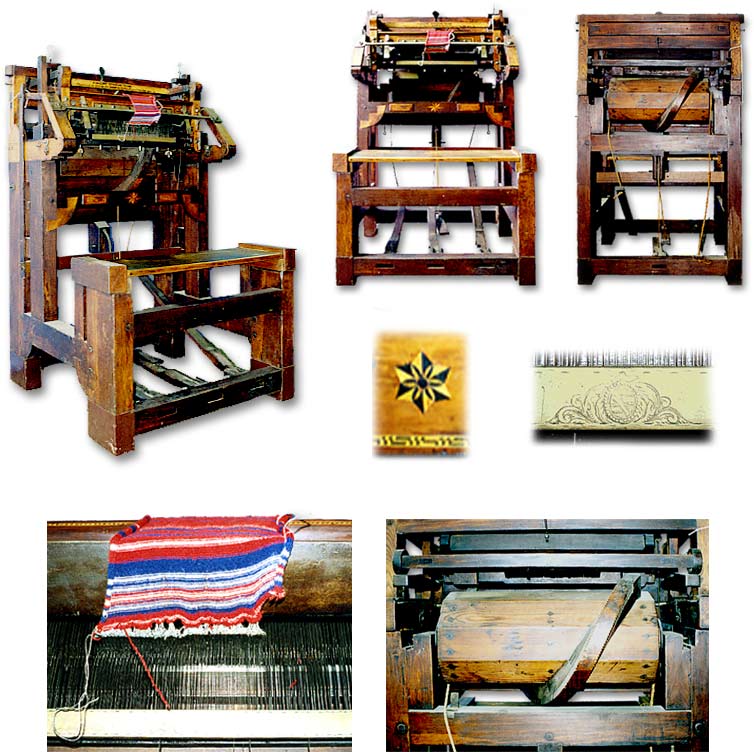 The hand knitters did not have to pay such high costs and could knit as long as they had a pair of knitting needles.  Demand for the output of hand knitters and framework knitters allowed both branches to expand during the two centuries after Lee's invention.
To make the knitting frame profitable, framework knitters generally only produced high value, fine-gauge garments using silk and fine worsted yarns.  The frame could also be used for long runs of standardised products.  In comparison with framework knitting, hand knitting had low set up costs, new knitters could be taken on without the need to buy or rent expensive frames.  Hand knitting was also cost effective in that it used women, old people and children during the winter months when agricultural work was at its lowest.  It often provided a second income for the knitter and lower rates of pay were acceptable.  The work was also undertaken during the evenings by artificial light, unlike framework knitting which needed daylight to operate the fine mechanisms of the frame.  With framework knitters focusing on high value products, the lower value market was left open for hand knitters to supply.  Hand knitting was also able to compete with the frame by being more versatile in the creation of bespoke tailored garments.
The early framework knitting industry still maintained its centre in London with four or five hundred frames employed there in 1664.  Outside London, the East Midlands had built on the work of William and James Lee.  Around one hundred frames were in use in Nottingham and fifty in Leicester.  A further fifty frames were located in Hertfordshire, Buckinghamshire, Surrey and Hampshire.
The industry moves to the East Midlands
Involvement in the knitting industry from this early period started to generate considerable profits for its workers.  A petition by London framework knitters in 1655 noted that raw materials cost only about 15% of the retail price of silk stockings.  The balance of between 8 shillings and 16 shillings a pair was retained by the framework knitters, hosiers and retailers.  The worsted stockings, more commonly knitted in the East Midlands at that time, were less favourably priced at between 1 shilling and 6 pence and 2 shillings and 6 pence.  East Midlands framework knitters benefited from lower house rents and food prices than framework knitters in London.  These factors together with the lower wages and freedom from guild regulation were important in moving the industry away from London to the East Midlands.
Fancy stockings in Leicester
William Gardiner recorded that around the middle of the eighteenth century 'The manufacture in Leicester chiefly consisted in making pink stockings for the lower orders; and, for the higher, pearl-coloured with scarlet clocks. In the dress of men the waistcoat flaps came down nearly as low as the knee; and the stockings made long enough to reach the top of the thigh, were gartered on the outside and the top rolled down as far as the leg....The chief [export] article was white and brown thread hose for Spain, Portugal and the West Indies.'
Stocking frames in Nottinghamshire, Leicestershire and Derbyshire 1664-1844 (Chapman 2002, 57)

 

Great Britain (1)

Midland counties (2)

(2) as % of (1)

1664

600

150

25

1727

8,000

3,500

45

1753

14,000

10,000

71

1782

20,000

17,350

87

1812

28,608

25,168

88

1814

33,000

28,000

87

1844

48,482

43,980

91