The Development of the Cotton Industry in Nottingham
The use of cotton for weaving had been established in seventeenth century Lancashire. At this time cotton yarn was irregular in thickness and tended to break at thin, weak points.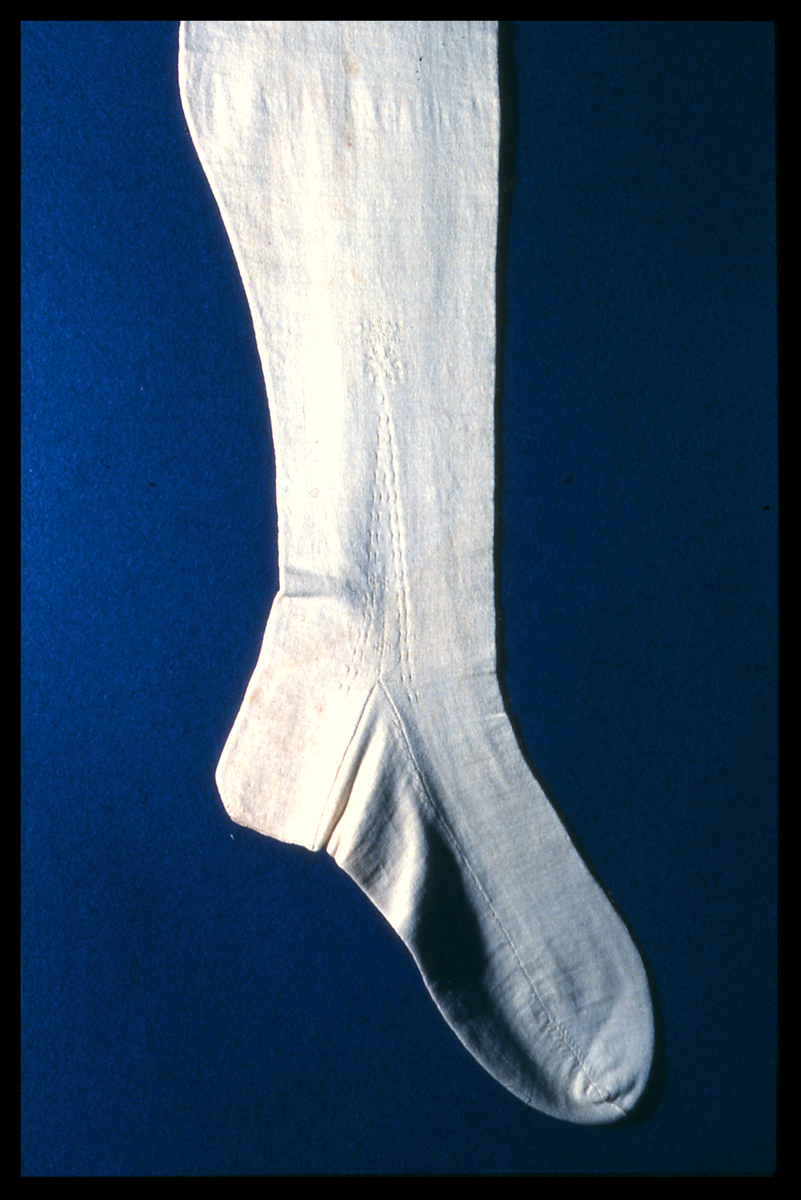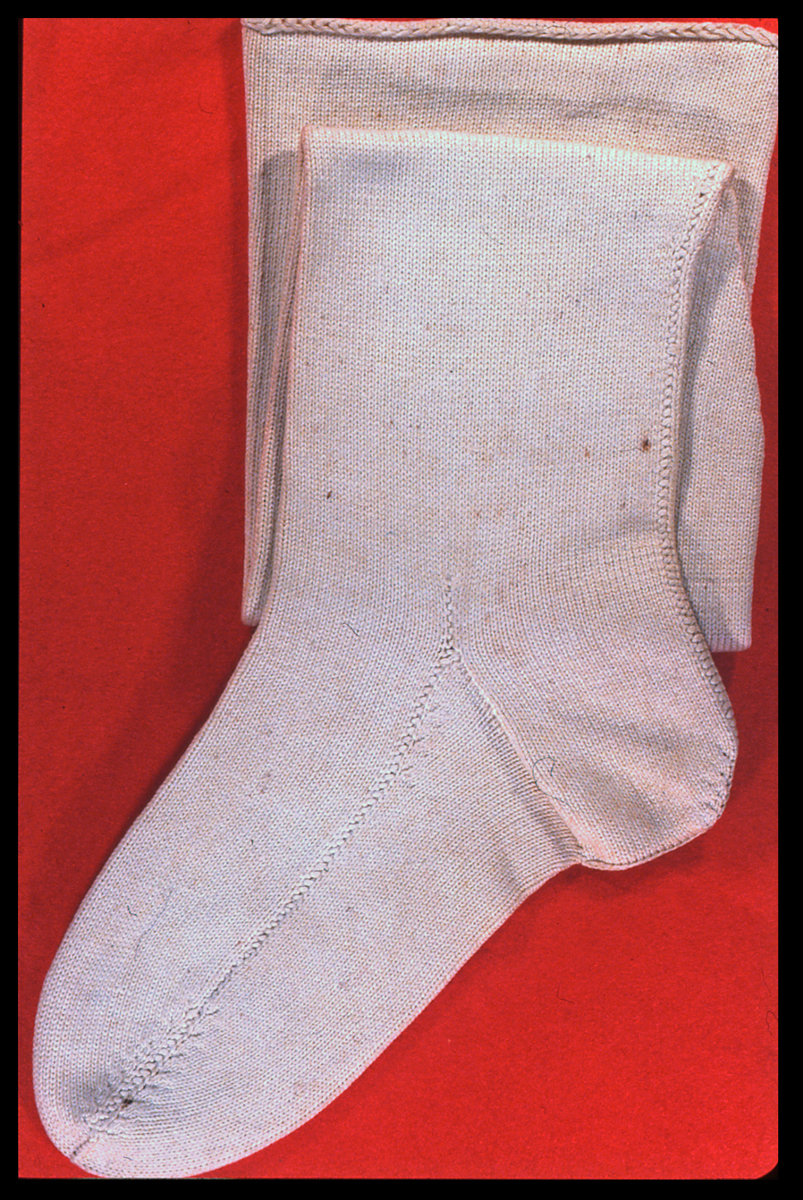 The yarn was unsuitable for knitting on frames and produced poor quality stockings that laddered easily.  Henson reported that the first pair of cotton stockings were knitted in Nottingham in 1730.
To overcome problems with cotton, framework knitters needed a suitable yarn with uniform thickness and strength.  Yarn from India had the required qualities but London framework knitters found it difficult to work and rejected it.  After this a sample of the cotton was sent to Draper, a stockinger from Bellar Gate in Nottingham.  Draper successfully knitted stockings on a twenty-guage silk frame.  The pure white cotton stockings soon became popular with customers and were sometimes preferred to silk stockings.
The spread of cotton
The rising popularity of cotton encouraged workers across England to experiment with cotton and cotton yarns.  Spinners experienced in working with short-staple wool in the west of England were able to twist two threads of cotton together to produce a cotton yarn suitable for knitting, although this was not as fine as Indian yarn.  A knitting industry developed around Tewkesbury using this local yarn, which was alleged by the competing Nottingham hosiers to be inferior, the yarn used by the Nottingham trade having 4-5 finer threads.  The inferiority of the Tewkesbury product was, however, difficult to detect from appearance.  To deal with this threat the Nottingham hosiers petitioned Parliament for protection.  The result of the action was an act passed in 1766, commonly referred to as the Tewkesbury Act.  The Act required that eyelet holes should be knitted into the stocking equivalent to the number of threads used in the yarn.  However, the effectiveness of the Act is thought to have been limited.
It was not until the 1780s that the Nottingham industry transferred its focus from the production of silk stockings to cotton as the Arkwright mills brought down the price of yarns.