Dyeing
As hosiery was a fashion industry, colours and patterning were of vital importance from its earliest years.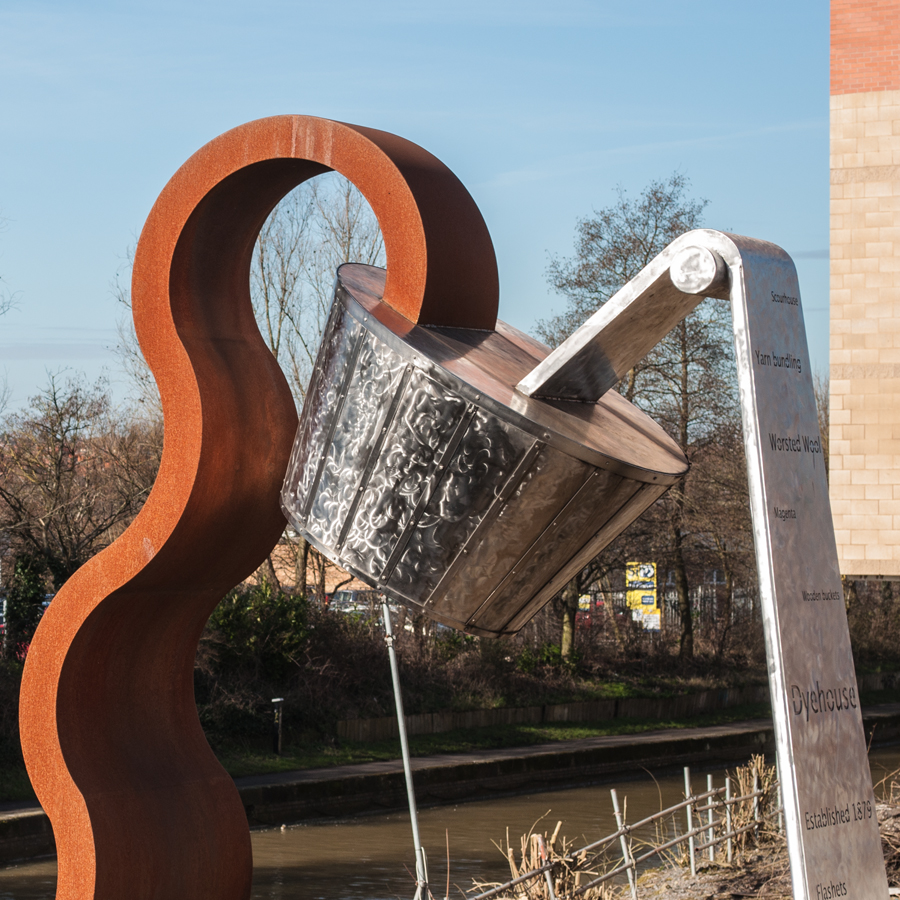 The largest fortune in the eighteenth century industry was made by William Elliot (1707-1792) of Brewhouse Yard, Nottingham, who developed a technique to produce a superior black for men's stockings.  Black hosiery was high fashion for the sober middle class for many years.  Elliot served most the merchant hosiers of both Nottingham and Leicester.  He later invested part of his large capital in new methods of bleaching linen and cotton (i.e. producing a superior white) that were brought from Holland via Scotland.  Elliot moved on to invest in three silk mills in Nottingham and cotton mills on the Arkwright model in the Leen Valley (Bulwell to Papplewick).  His enterprise is commemorated in the Brewhouse Yard Museum, Nottingham.
Hawley's Hygenic Dye
Dyes have been developed throughout history. Manufacturers were particularly keen to find reliable dyes that did not fade or change colour.