New Entrepreneurs
The 1950s and 1960s saw the arrival in the East Midlands of people from across the Commonwealth. Labour shortages in the region provided jobs for the new arrivals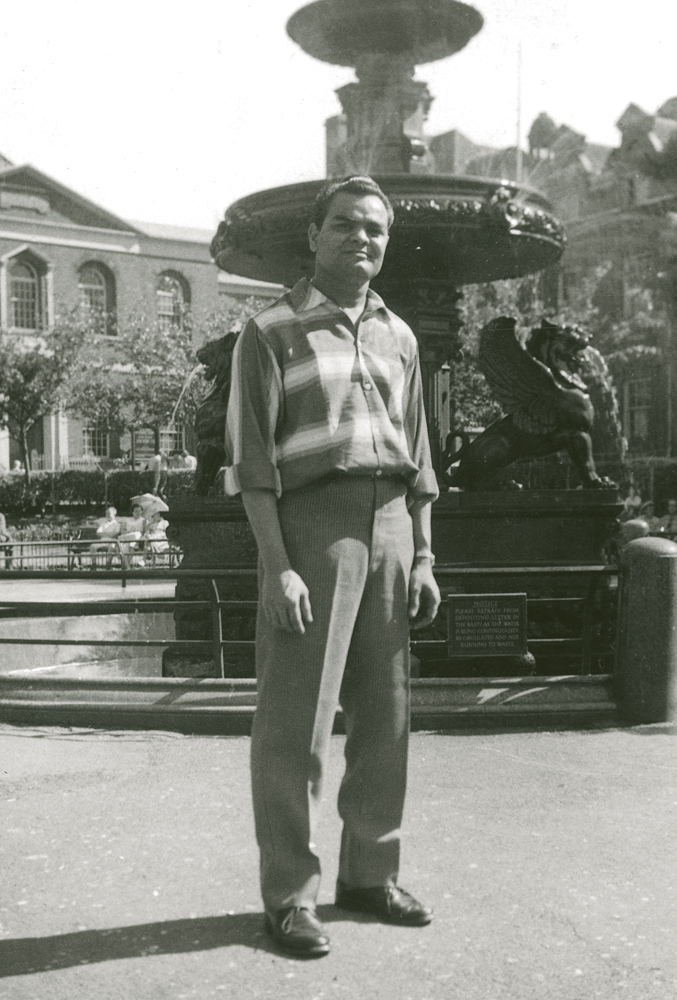 Leicester experienced high levels of shortages and welcomed people into the knitting and shoe industries.  By 1971 over 26,000 Commonwealth citizens from India, Pakistan, East Africa and the Caribbean had arrived in the city.  The Belgrave and Highfields suburbs of Leicester housed many of these people.
Entrepreneurial individuals who wanted to set up their own business often looked to the knitting industry.  The set up costs in the industry continued to be relatively low and enabled people to start a garment making up business with small sums of money.  Large companies invested money in new technology and sold off their old machines at low prices.  In 1990, 77 of the 215 Asian and Afro-Caribbean businesses recorded in Leicester were in the knitting industry.  Firms were mainly small with less than 100 employees and rented rooms in old factories across the city.
The Leicester Asian Business Association (LABA) and Leicester Afro-Caribbean Business Association (LACBA) have been founded to support businesses established by members of these communities, including those in the knitting industry.
Under new management
Companies like Courtaulds and Coats expanded rapidly in the 1960s and 1970s by taking over companies in the textile industry.  The takeover was expected to increase profits for the company, but that was not always achieved.  Failure of takeovers to deliver the expected results forced the big conglomerate companies to review their businesses.  Reviews revealed that some divisions did not fit the group's business plans.  To solve the problem loss-making divisions were restructured, closed or sold to new owners.  Some existing managers gained financial backing and bought their particular enterprise.  Between 1968 and 1998 Courtaulds and Coats sold a total of thirteen divisions to their managers.
Coats Viyella sold a group of three factories in the Mansfield area to its managers in 1990.  Wrightwear Fabrics, J. K. Lace, and Stevenson's dyeworks were brought together under the company name 'Welbeck'.  Welbeck produced stretch fabric for lingerie, leisurewear, swimwear, and other clothing.  Around half of the company's output was exported and the remainder mainly supplied to Marks & Spencer.
Management buyouts were not just restricted to demerged companies, company owners looking to retire or leave the company often sold the business to managers.  A third of management buyouts were of this type.  Brian DeZille sold off the Sweater Shop he had founded in 1995.  The sale included a factory at Syston, Leicester, a dyeworks and 78 shops.  The Sweater Shop buyout did not repeat the success of Welbeck and the company subsequently went into liquidation.