Supplying Marks & Spencer
The late nineteenth and early twentieth century saw attempts by London warehouses to monopolise the supply of knitted goods to retailers.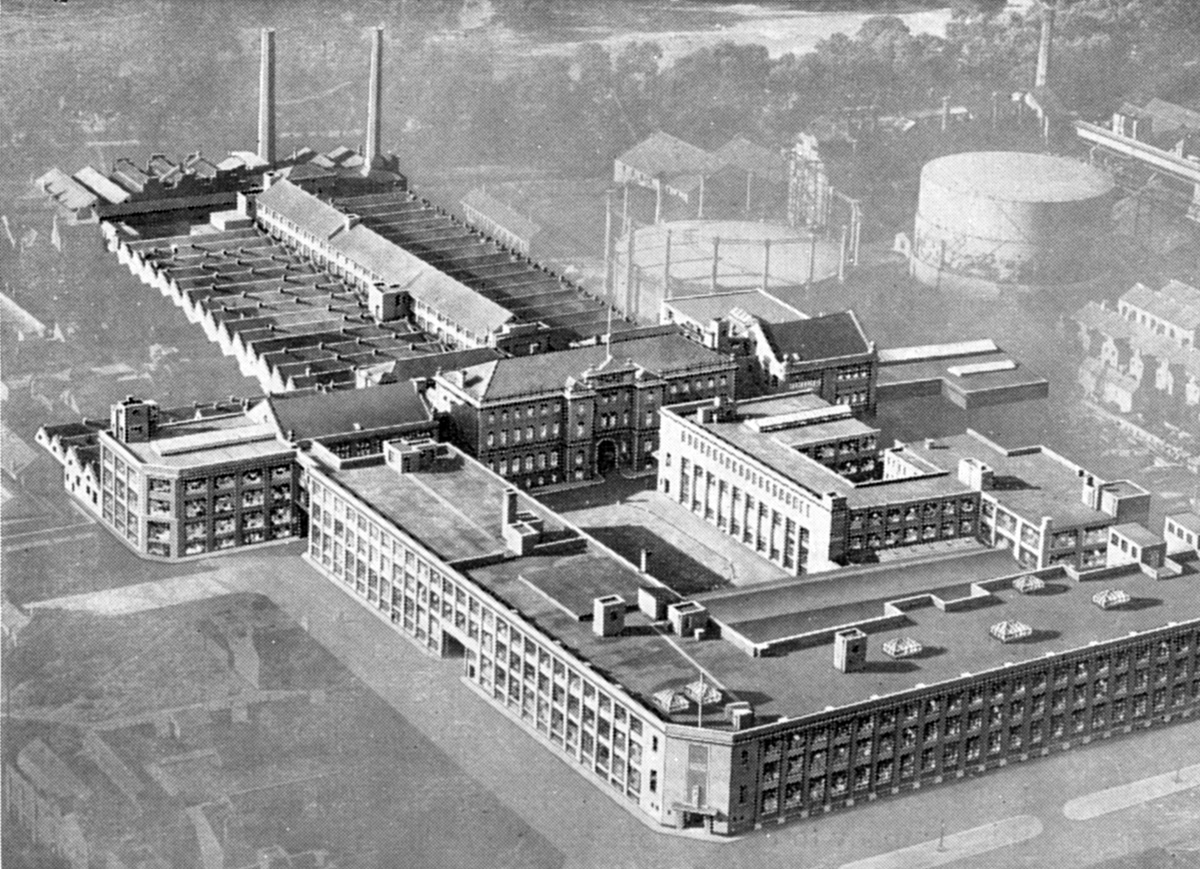 The formation of the Wholesale Textile Association in 1912 was designed to co-ordinate activities of warehouses and combine their power against manufacturers who tried to sell direct to retailers.  Firms found to be dealing with retailers were blacklisted and their goods banned from warehouses in the WTA.
Simon Marks sought to bypass warehouses in the 1920s and held secret talks with manufacturers.  Many companies rejected the approaches made to them by Marks for fear of being blacklisted.  Corahs of Leicester became one of the first companies to enter into an agreement with Marks & Spencer, in 1926.  A slump in the company's order book led to Corahs taking the risk of dealing directly.  To keep the arrangement secret, a code number was used for Marks & Spencer orders.  The arrangement was, however, eventually discovered and the WTA took Corahs off their list of approved suppliers.  The list of suppliers dealing directly with Marks & Spencer continued to expand as a Leicester agent, Leslie Hinmer of Turk Smith Ltd, negotiated deals with Wolsey, Pool, Lorrimer & Tabberer, and Foister, Clay & Ward.
A quality product
The Marks & Spencer philosophy behind the direct orders was that it would result in the company being able to offer its customers a better product.  Marks & Spencer had initially bought stockings through warehouses at 9 shillings and 6 pence a dozen, but were able to buy directly from Corahs for 8 shillings and 6 pence.  Instead of using the saving to increase profit margins, Mark & Spencer negotiated with suppliers to improve the quality of the product with the shilling saved.  The aim was to secure Marks & Spencer's reputation for supplying quality products.
Selling to Marks & Spencer
The success of Marks & Spencer between 1922 and 1938 led to its turnover increasing by over thirty five times its 1922 level.  Encouraged by the prospect of a lucrative sales deal with Marks & Spencer, many companies were willing to deal with the company and risk the consequences with the WTA.  In 1933 Marks & Spencer claimed to have significantly increased employee numbers in forty-two of it leading suppliers.
A close relationship with Marks & Spencer offered manufacturers a number of benefits.  High volume orders were regularly placed by Marks & Spencer and goods were paid for promptly upon delivery.  Warehouses could sometimes take between three and four months to pay for orders.  Marks & Spencer also launched a technical team to research new technologies and designs.  The team advised manufacturers about processes, new fashions, and which machines to invest in.  In some cases money was lent to fund investment in new machinery.
For some companies, orders from Marks & Spencer soon became a major part of their sales.  Marks & Spencer aimed to take no more than 60% of a company's output, but when products sold well this figure could reach 80-90%.  The cost that many companies paid for a heavy reliance on Marks & Spencer orders was the loss of their own brands.  Corahs had registered their St Margaret brand in 1875, but this was eventually given up in favour of the Marks & Spencer St Michael brand.  Other major suppliers such as Nottingham Manufacturing Company were never able to develop their own brand.