William Lee (1563 - 1614)
Clergyman and inventor of the first stocking frame knitting machine in 1589.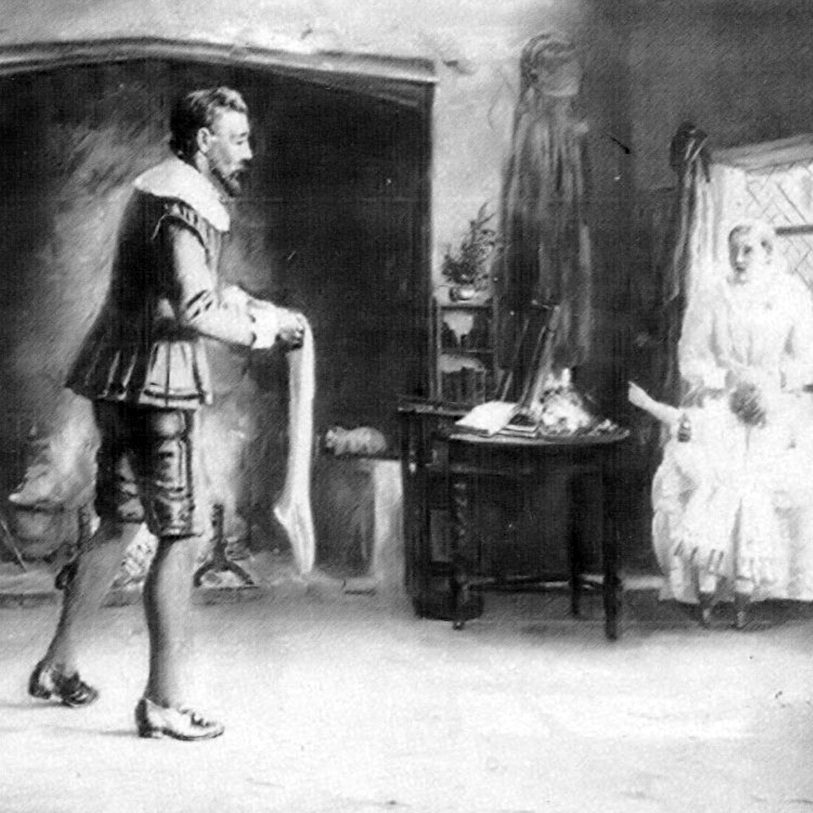 William Lee, the legendary inventor of the knitting frame, has been associated with a number of stories regarding his life, but uncertainty remains as to how many of them are fiction rather than fact.
Lee was born in 1563 in the village of Calverton, Nottinghamshire.  Agricultural land in the area was of a poor quality and many inhabitants made a living by working in Sherwood Forest or farming sheep on surrounding heathland.  Sheep from the area were well known for their long fibred fleeces that produced a valuable yarn suitable for hand knitting.  With a local yarn supply available, hand knitting was popular in the area and Lee would have become familiar with the technique during his childhood.
In 1579 Lee was a student at Christ's College, Cambridge and later he studied at St John's College.  After gaining his Master of Arts degree Lee returned to Calverton as a curate.  Some writers have referred to Lee as the Reverend William Lee, Vicar of Calverton, but it is unclear as to whether Lee actually held this position.
A few years later, in 1589, Lee mechanised the knitting process and invented the knitting frame.  Legend records that the love of Lee's life, whether a girlfriend, fiancée or wife, spent many hours hand knitting and Lee considered that she did not have enough time for him.  To overcome the problem Lee was inspired to invent a quicker way of knitting.  His efforts resulted in the invention of the knitting frame.
The same year Lee travelled to London with his frame and sought a patent from Queen Elizabeth I.  The Queen turned down the application as she considered the machine's fabric was too coarse and that it threatened employment in the hand knitting industry.
Across the English Channel in France King Henry IV implemented policies that supported developments in industry.  Encouraged by this, Lee travelled around 1608 to Rouen with his brother James, nine workmen and nine frames.  After a period a contract was signed with Pierre de Caux to supply frames and train apprentice framework knitters in order that garment production could commence by 26 March 1610.  Lee finally seemed to be achieving success with his frame when Henry IV was assassinated and uncertainty spread across France.  Lee died around 1614 in Paris before the full potential of his invention had been realised.