Matthew Townsend (1817 - 1879)
Knitter and inventor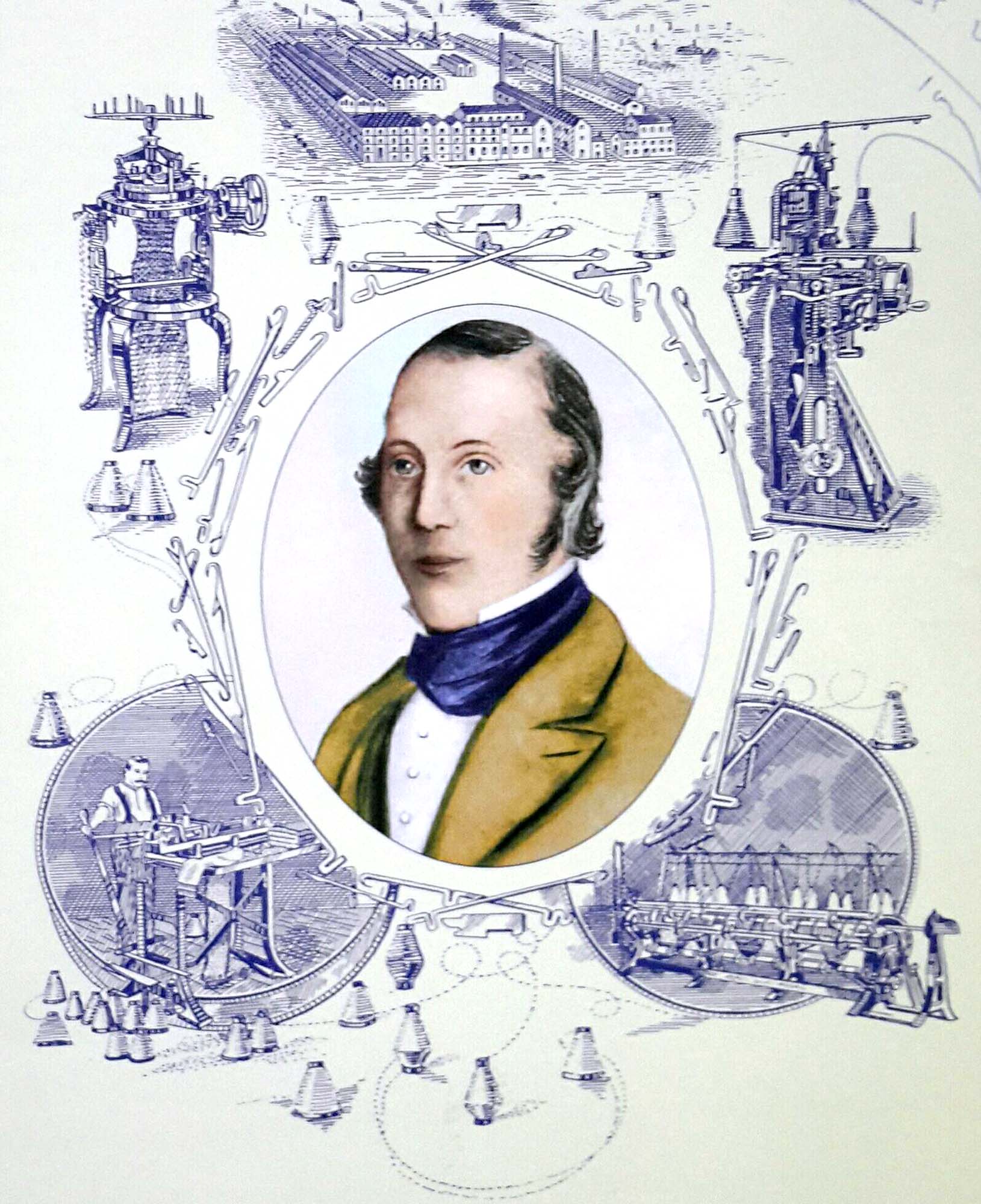 Until the mid-nineteenth century, the knitting industry was based upon the original hand frame invented by William Lee in 1589. This machine, although relatively slow, produced stocking stick fabric that could be varied in width. Using 'bearded' needles, the frame could make both socks and stockings.
Matthew Townsend's invention of the latch needle in 1849 changed the industry dramatically by enabling the raid development of faster and more productive circular knitting.
Townsend was born in Cropston, Leicestershire. His father was a framework knitter, and by the age of nine or ten years old he became apprenticed in the same trade. By the age of twenty, he had moved to Leicester where he began producing luxury items within the hosiery market, including cravats, shawls and gloves. His business enterprise led him to become owner of two factories, managing a workforce of more than 400 employees.
'The History of Leicester in 100 People' by Stephen Butt